Events
List of events of interest
◄ Back
| | |
| --- | --- |
| 2020 Africa-France Sumnit focus on sustainable cities | Events |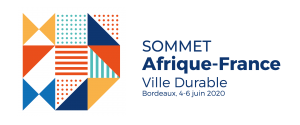 06 06 2020 09:00
Bordeaux
Event from 04 06 2020 09:00 to 06 06 2020 16:00
The central theme of the 28th Africa-France Summit will be sustainable cities and regions. The cities of the future should not only offer essential infrastructure and services for residents, but also be safe, fit to live in and appealing, particularly for young people.
The subjects of transport infrastructure, waste processing, environmentally friendly agriculture and access to healthcare, education, culture and sport will all be addressed.
Held in Bordeaux, this Summit will stand out both due to its new format and the high number of visitors. From 4 to 6 June 2020, Emmanuel Macron will welcome leaders from all over Africa, along with their ministerial delegations and mayors, local authorities, businesses and civil society organisations from France and Africa. It will also kick off Africa 2020, the Season of African Cultures in France, which will run from June to December.
The 2020 Africa-France Summit is an opportunity to bring together stakeholders from institutions (French and African heads of state and government), the public sector (relevant ministries, mayors, governors and heads of regional councils, government agencies, international and regional organisations) and financial institutions (banks, insurance firms, investment funds, foundations and multilateral, regional and bilateral funds), private companies (start-ups, SMEs and major groups) and stakeholders from civil society (non-profit organisations for young people, women and disadvantaged neighbourhoods, NGOs, unions, federations, cooperatives and professional associations).
All Dates
from 04 06 2020 to 06 06 2020